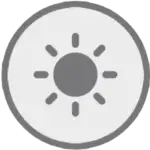 Thermal insulation
Industrial and building services systems that are energy-intensive cannot do without an efficient system for thermal insulation. High energy losses must be avoided and unnecessary costs reduced. A well-implemented thermal insulation is an important aspect in terms of sustainability.
Risks with regard to occupational safety should not be underestimated either. (burns, etc.)
Proper thermal insulation helps the environment, reduces operating costs and protects your production facilities. You invest in the future of your company. You will notice the operating cost reductions after a short time. Take advantage of it.
In summary, it can be said that
professionally installed and planned thermal insulation is extremely economical. We assemble and install durable, stable and high-quality materials.
We also offer the right solution for complicated, maintenance-intensive systems with difficult accessibility. This applies to all temperature ranges, shapes, materials and a wide variety of surfaces. High-quality material properties, such as spark and liquid resistance, tear resistance or vibration resistance will certainly convince you.
In all these aspects, you can rely on our highly professional team in every respect.
When you work with us, you can rely on short delivery times. Our products are easy to assemble and can be reassembled in case of a necessary change. Of course, we will always be at your side with words and deeds and try to install the best possible, tailor-made thermal insulation for you.
We look forward to hearing from you.